our bestsellers of the moment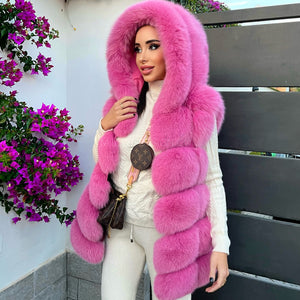 Color your winters
Our Christina model has always remained one of the most requested and appreciated ever. With its versatility it adapts to any type of occasion from the most elegant to the most casual, giving a unique and exclusive touch to our winter outfits.
find out the price and the other colors
Intramontabile bianco
A timeless garment. For lovers of vertical lines we could not create a better model than Jolie, perfect for giving a further impetus to the silhouette thanks to the vertical and ultra voluminous lines that distinguish it, success will be guaranteed!
Find out the price and the shades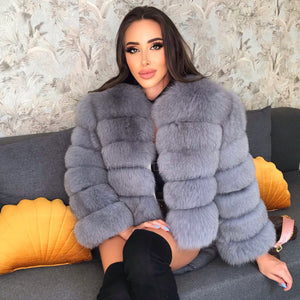 Mai senza Kris
Super versatile e adatto ad ogni tipo di occasione, semplice e glamour allo stesso tempo, è da sempre uno dei modelli più amati. Kris non potrà assolutamente mancare nel vostro guardaroba invernale donando un tocco unico ed esclusivo ai vostri look!
scopri il prezzo e gli altri colori
discover our most loved fur collection
your reviews about us
I received the most beautiful fur in the world!!! I am satisfied with my purchase, everything corresponds to the description! Thank you!

Giulia T.
Top assistance! Super available for all my requests, very quick in responding, amazing and voluminous fur even more beautiful in person!

Lara S.
Professionalism and friendliness represent Mileluxdesign! I am extremely satisfied with the masterpiece they created for me, I will buy again without any doubt!

Federica R.
Super fast shipping! Slippers nothing short of gorgeous and very comfortable! Great service, thanks again.

Chiara T.
I am super satisfied! The fur slippers are perfect, as in the photo! Very kind assistant and ultra-fast shipping!

Elena C.
Their slippers are adorable and beautiful, as described! Pleasantly satisfied, I will buy again! I really recommend to all! Thank you

Francy F.
Friendly, polite and super reliable! It's a real pleasure to buy from them, fur and TOP quality!!

Lucia P.
I've always followed them on Instagram, curious I had a custom fur made, what can I say.. I fell in love with it right away! It was perfect, even more beautiful live!

Mary V.
Very pleasant communication with the assistant, very fast and very kind! I will definitely buy other items.. FABULOUS fur quality!

Katya L.
Who we are...
Mileluxdesign appears in the online world as the first fur e-commerce fur store of made-to-measure furs in 2016 already operating in the fur sector with twenty years of experience, combining the love for the world of fashion and the passion for women's winter clothing, giving life to a brand with a creative and contemporary initiative always updated on the latest trends of the moment.
Our mindset is to dress girls and women with a unique style, who are not afraid to dare and who always want to be impeccable in every moment of their day by expressing their personality and their style through our handcrafted and carefully handmade garments. The looks proposed by Mileluxdesign are suitable for every occasion and moment, and are declined in different moods, to satisfy the various style needs of every woman who chooses to wear our creations.
We are a constantly evolving brand and ready to satisfy every request with great professionalism and passion, always keeping in mind the points of view of our customers, and thanks to the perfect combination of quality and price , it is particularly loved and worn by women all over the world with the added value of Made in Italy . Our mission is to enhance the female universe in the best possible way in all its wonderful facets.